Dragon Boat Racing, originating from the custom of the Dragon Boat Festival, with a history of more than 2000 years in China, has become a very popular modern sport nowadays.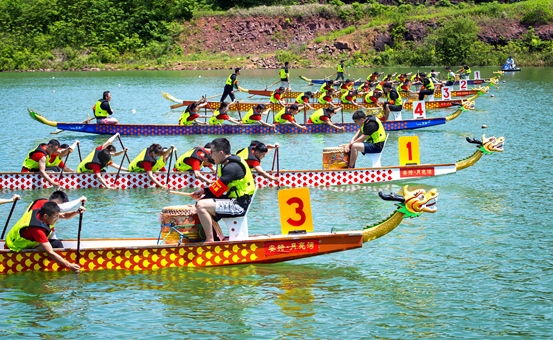 Organized by the USTC Dragon Boat Team, the 2nd "Huami Cup" – Dragon Boat Racing was held at the foot of Zipeng Mountain on May 9, 2021.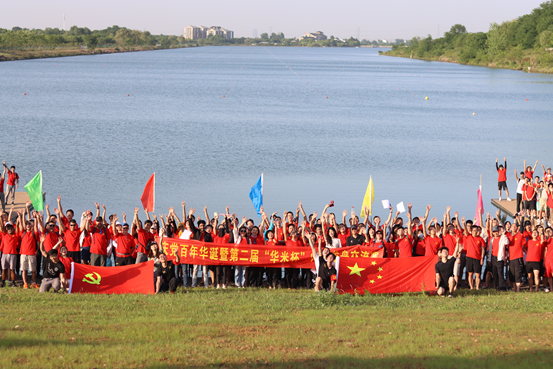 25 dragon boat teams with more than 270 USTC students participated in this great event, including the dragon boat team composed of our international scholar and students.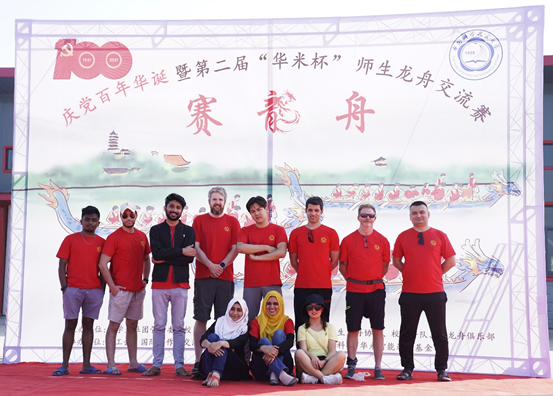 With the guidance of coach Keith Littlebury and led by captain Amara Ilyas, all the team members of the International Dragon Boat Team showed their teamwork spirit and won the second prize in the finals of the 200-meter race.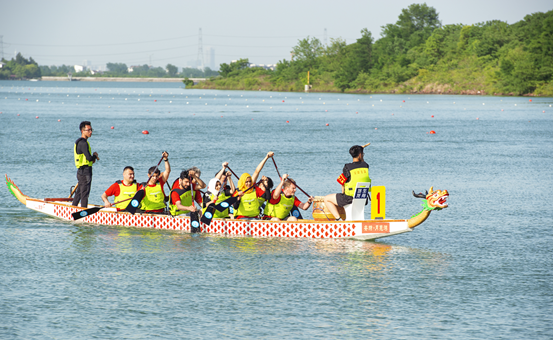 The dragon boat race not only symbolizes traditional Chinese culture, but also contains the sports spirits of excellence, teamwork, dedication, courage, and solidarity. Through the competition, international students achieved a deeper understanding of the Chinese traditional sports, and also gained a sense of pride and happiness while fighting as the dragon boat athletes!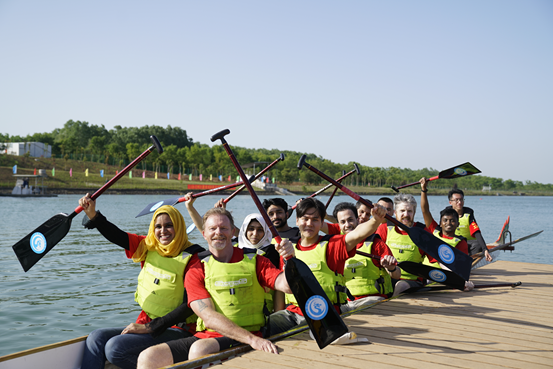 Congratulations to our International Dragon Boat Team!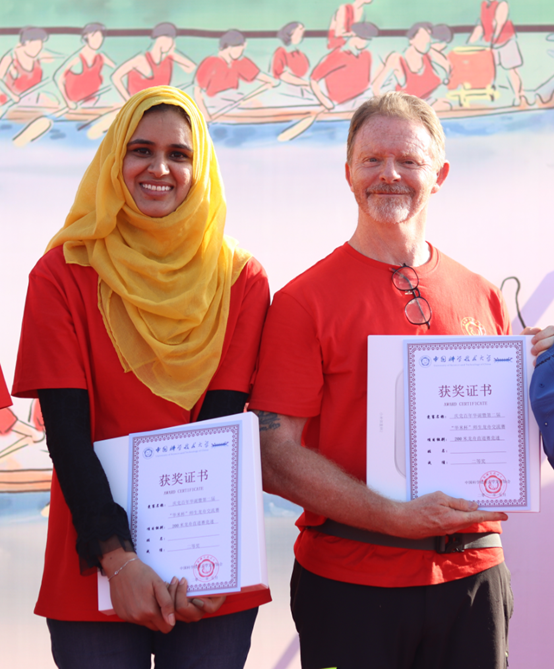 Team Members of International Dragon Boat Team:
Keith Littlebury
Amara Ilyas
SAHAZA DELIS AHMAD TABAK
BALKHANOV ALEKSANDR
JAMSHID KADIRKHANOV
Colm O Rourke
DADRAS JEDDI PISHKHANI MOHAMMAD
TANZEEL U REHAMN
FARYAL FAROOQ