Hear! The March winds blow!
See! the green buds show,
Beautiful flowers are dancing,
Glad that spring is coming.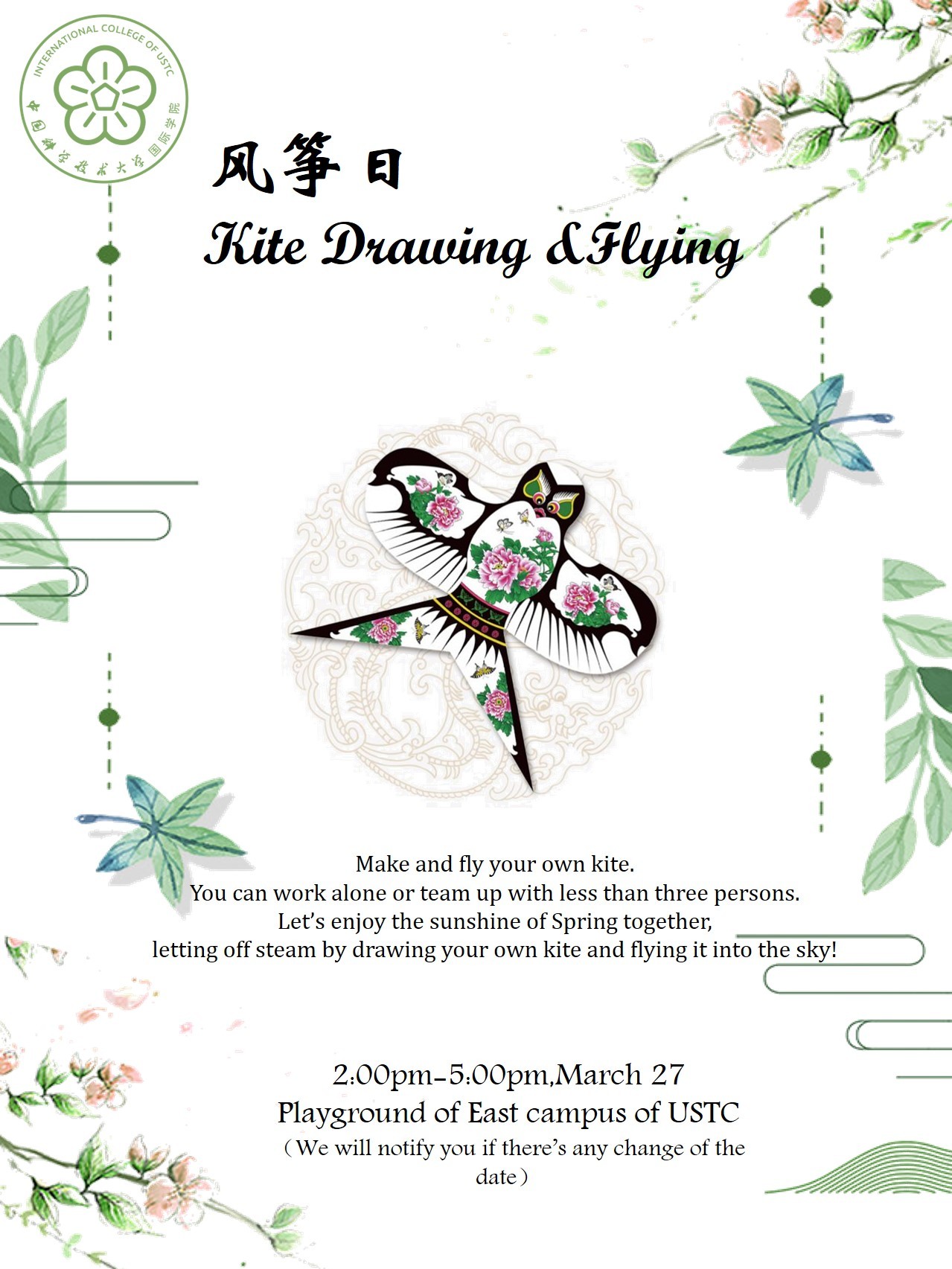 March is the best time to fly kites. Kites originated in China. After it came out, it was soon used for military needs such as transmitting information. With the emergence and prosperity of paper-making industry, kite was soon introduced to the public and became an entertaining toy. Chinese kite enjoys a long history of more than two thousand years. Traditional Chinese kites show many different auspicious patterns. In the long history of kite-making, Chinese people not only created beautiful characters and paintings which embodied the wisdom of the Chinese nation, but also created many patterns that reflected their good wish and pursuit of a better and fortunate life. That is why we can say that kite is permeated with Chinese national traditions and folk customs.
In order to promote Chinese traditional folk culture and enrich international student's campus life, the International College plans to organize the Kite drawing and Flying activity on March 27, 2021.
【Time】2PM- 5PM on March 27 (Time may be changed due to the changing weather. We will notify you immediately if there's any change.)
【Place】Playground of East Campus of USTC
【Registration】If you are interested in participating in this activity, please scan the code below and fill in the questionnaire to register. The last date of registration is 6PM BJT of March 21, 2021. You can join in this activity alone or in a team with no more than two partners. Only available for 30 groups, first come first served.