How many times have you ever considered getting internship opportunities in China? As International College built a relationship with China Youth Center for International Exchange, the China Youth Center would like USTC to recommend some international students to the internship program. Many vacancies from different companies in different regions of China are accessible to you. If you meet their requirements, you are encouraged to apply for the positions you like.
Time for internship: January to February 2023. (No less than 2 months, principally).
Who can apply: International students studying in China for a bachelor's (and above) degree
Basic requirements:
(1) Chinese proficiency: Advanced level
(2) Knowledge & Skills: Having professional knowledge and working ability required for the position
(3) Personal qualities: Responsibility. Patience. Teamwork skills. Good executive performance.
(4) Study Visa: Holding a valid study visa (valid for at least 6 months)
(5) Internship Report should be submitted after your internship is completed.
How to apply:
(1) Check the attachment《岗位招聘详情》 for detailed job responsibilities and requirements.
(2) Scan the QR code below to register before November 20, 2022.
(3) To get a "在学证明", please contact Ms. Eva from ISO.
For more details, please check the following notification sent by China Youth Center for International Exchange. Please bear in mind that when you apply for an internship position, you should consult with your supervisor first to check whether it fits your academic arrangements. Once you get an internship offer, you should report your offer to International College and apply for internship annotation on your visa, otherwise, the internship without approval is considered ILLEGAL.
今年寒假,中国国际青年交流中心将继续开展"在华留学生企业实习"活动, 组织优秀在华留学生进入企业进行专业实习。具体通知如下:

一、 实习时间
2023年1月至2月,原则上不少于2个月(具体时间可商议)。

二、 招募对象
来华攻读本科及以上学位的留学生,学生签证有效期需在6个月以上。

三、 实习地点
长三角、珠三角、京津冀、长江中游、成渝、山东半岛等地区,以及各地经开区、高新区。

四、 招募条件
1. 中文熟练,其他语种须满足企业岗位相应要求。
2. 具有胜任应聘实习岗位的相关专业知识和工作能力。
3. 工作认真细致,责任心强,有较强的执行力及部门间的协作配合力。

五、 相关事项
1. 实习生与企业匹配后签署实习协议,向国际学院报备,并向出入境管理局申请实习加注签证(12月底前完成)。
2. 实习生应遵守实习企业的管理规定。
3. 请各高校的留学生于 2022 年11月20日前填写"2023年'在华留学生寒假企业实习' 报名表"(扫描二维码),每名留学生最多可投递2个岗位。
4. 实习完成后留学生须提交实习报告。

六、 招募方式及时间
报名方式: 请扫描下方的二维码填写报名
报名时间:截止至2022年11月20日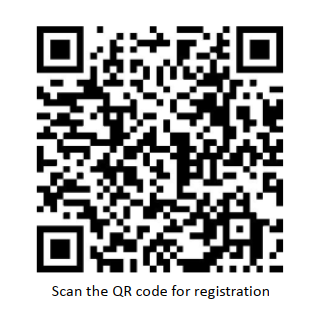 七、 资格审核
资格初审:交流中心联合高校共同进行资格初审,适当统筹调剂。
专业审核:11月25日前安排符合岗位需求的实习生与匹配的企业进行电话或视频面试。
审核结果:11月30日前向高校及留学生反馈配对结果。
八、 联系人
胡老师Ms. Eva (jyhu@ustc.edu.cn)