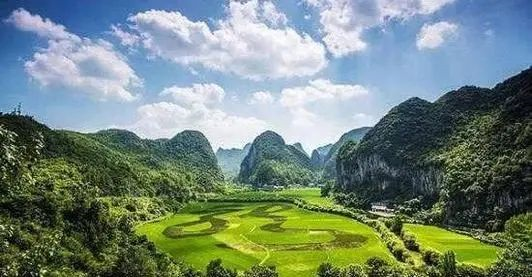 Have you ever been to Guizhou, one of the most beautiful provinces in China? Do you want to experience its beautiful culture and natural scenery?
"Zhi & Xing Guizhou" Silk Road Youth Exchange Programme (abbr. as ZXG) is to be launched in 2021. The programme is organized by Guizhou Provincial Department of Education and carried out by Guizhou universities and colleges. It will invite young people from different countries along the Silk Road to visit Guizhou for a short-term exchange. It is designed to make international youth have further understanding of Guizhou and develop friendship with each other through exchange activities, and finally realize the unity of "Zhi" and "Xing".
Participants will visit Guizhou Province to learn the local culture, experience local life and communicate with other students and even local people, so as to have a more comprehensive understanding of Chinese regional culture. The main themes of the activity are as following:
(1) Historical Guizhou
(2) Emerging Guizhou
(3) Rhythmic Guizhou
(4) Green Guizhou
(5) Aromatic Guizhou
(6) Cultural Guizhou
Time: The activity is expected to be held from August 24 to August 30, 2021.
Fees: The activity fees will be covered by organizers and related universities.
Requirements:
1. Applicants should be USTC full-time international students
2. Age requirement: younger than 35 year old (born after Jan 1st,1986)
3. Nationality: Applicants should be from "Belt & Road" country
How to apply:
Please submit the application form and a scanned copy of your passport via the link: https://workspace.jianguoyun.com/inbox/collect/6d095c40434f45c9bc87520a69cbeb5c/submit before 13:00 BJT of June 16. The Application Form can be downloaded from attachment.