On the afternoon of November 15, the 2021 International Students' Social Service Award and Best Activity Participation Award Ceremony was held by International College of USTC in the Lecture Hall 307 of the International Building.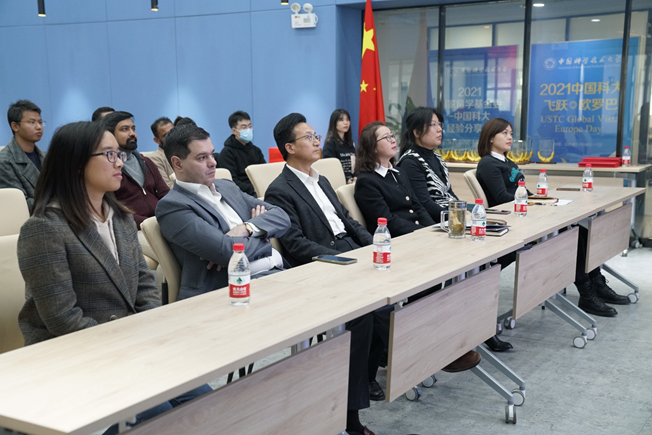 The Social Service Award was presented by Professor Nikolaos Freris, Deputy Dean of the International College, in recognition of their service and commitment to USTC international community in the year of 2021. The four awardees are: Marembo Micheal, Mirabbos Mirkamalov, Faryal Farooq and Pan Jia Lei. Mirabbos Mirkamalov, Head of Life Department of the Foreign Students Association (FSA), gave a speech on behalf of the award-winning students, in which he expressed his earnest gratitude to the International College and compliments to other awardees and he shared his valuable volunteer experience in social services.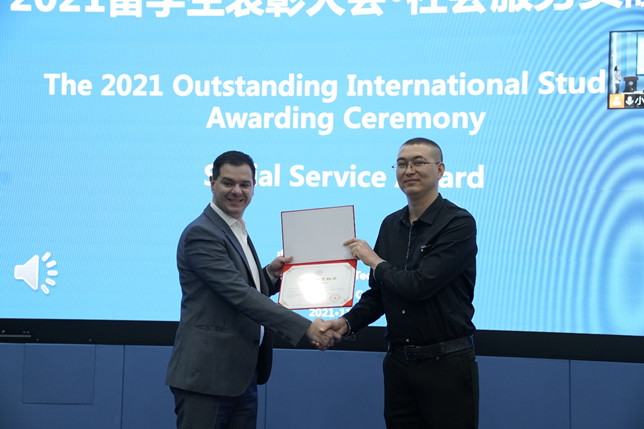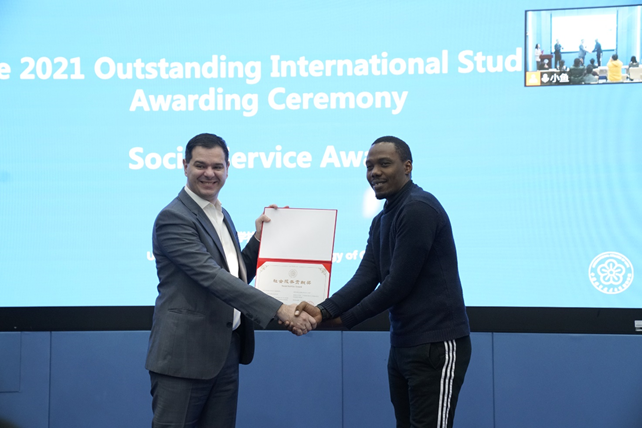 The Best Activity Participation Award was presented by Ms. Judy Shen, the director of the International Student Office, in recognition of their active participation and outstanding performance in extra-curriculum activities in the year of 2021. The four awardees are: Vithiyapathy Purushothaman, Prem Thapamagar, Rakotondrasoa Sahaza Delis and Crismin Joy Caseres Lagamayo. Ms. Crismin Joy Caseres Lagamayo, on behalf of the international students who are currently abroad due to pandemic, sent her speech in a video clip, in which she expressed her love and appreciation to China, USTC and the city Hefei. She also encouraged other international students to actively participate in the abundant activities organized by the college and the university, during which they can enrich their experiences and enhance their communication and particularly cross-cultural communication skills.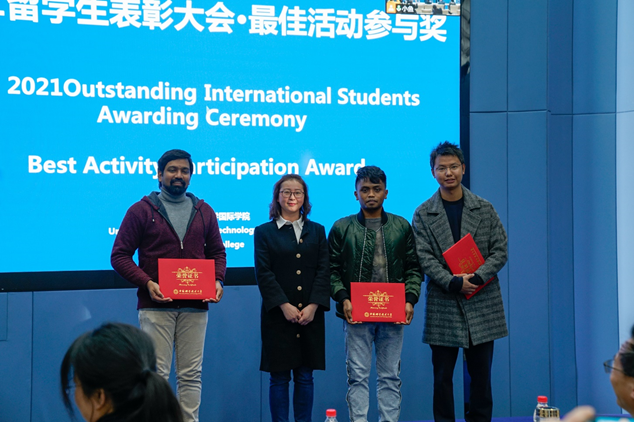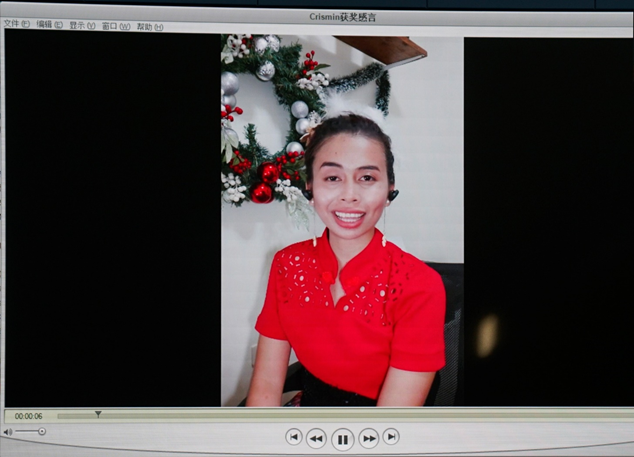 The award ceremony is not only an affirmation of the winners who are dedicated to serving others and actively participating in the activities, but also an inspiration to all international students. We hope that international students in USTC will be trained to be excellent in scientific research as well as caring in their daily life, contributing to the construction of the community of shared future for mankind.