2020 Orientation for newly-registered international students
To better facilitate our new international students to get familiar with China and USTC, International College held an all-day Orientation meeting on September 7 at the lecture hall of activity center in East campus, in which police officers and working staffs were invited to deliver important speeches to foreign freshmen.
In the opening speech, Director Qu from Office of International Cooperation briefly introduced China and its values. He also mentioned the history and development of USTC, stating that USTC was born with social responsibility and global vision. Director Qu wished our international students to grow into qualified young talents who make contribution to the world after their study in USTC. Later, Ms. Wang from Exit & Entry bureau and Mr. Dai from Wuhu Road police station talked about important laws and regulations on foreigner's exit and entry, safety control, religious activity and drug prohibition laws to new students. Both of them hoped new international students respect and comply with Chinese laws and regulations during their stay in China. After their speeches, Ms. Wang from USTC library introduced the resources and facilities of USTC libraries, which was really helpful for students' future academic research.
After a short coffee break, Ms. Junmei, Ms. Mary and Ms. Linda gave their speeches respectively, offering detailed explanations about USTC regulations on academic affairs, Chinese language & culture courses and USTC admission procedures.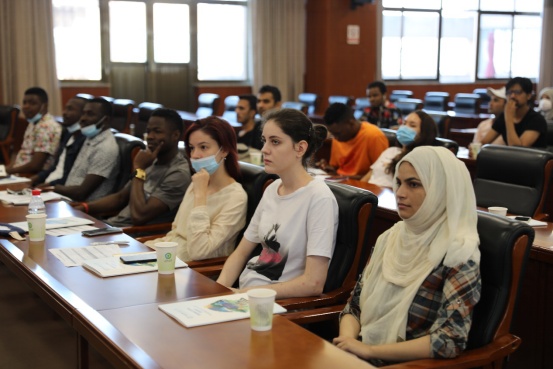 The afternoon session of Orientation meeting began with the excellent speech by Ms. Elivia on scholarship management and regulations. Later, Ms. Eva revealed how colorful USTC campus life can be by introducing the extracurricular activities and internship opportunities provided by university. Then, Mr. Alan stressed importance on visa and dormitory related regulations in his presentation. And Ms. Penny taught the foreign audiences how to claim medical insurance and seek psychological support. After speeches given by the above teachers from International College, Ms. Judy made a brief review and assisted new students to digest the intensive information.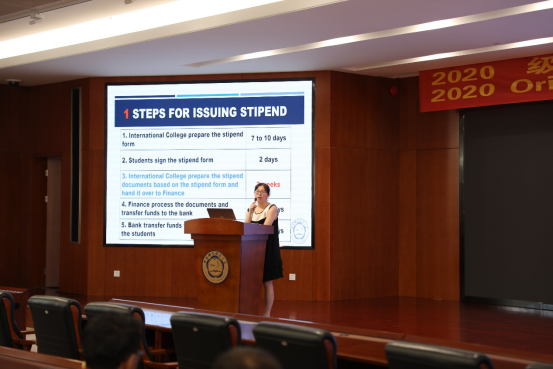 At the end of Orientation, Mr. Jiang, deputy dean of International College gave his ending speech. He congratulated to all the new international students who stood out from over 10,000 applicants for being admitted to USTC, the prestigious and world-class university in China that remained its attractiveness even amid the outbreak. After talking about the basic information of USTC, Mr. Jiang encouraged our new students to adopt to campus life, learn Chinese language and culture, overcome any possible challenge in the future and make great progress in academic research. After his speech, some students posed some concerned questions and got satisfying answer from teachers.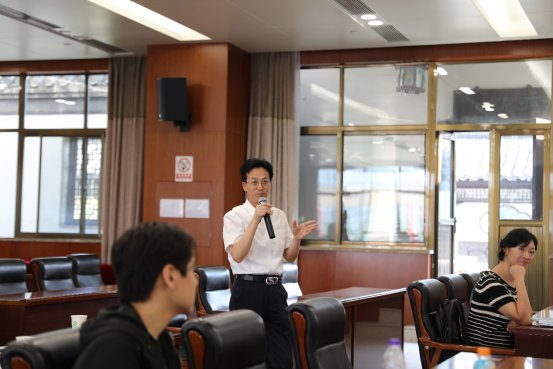 The 2020 Orientation for new international students concluded successfully. Wish all the new students to learn from the first lesson at USTC and take steady step on their excellent journey in China.