USTC-GLOBAL is pleased to host the USTC 2nd "Global Cup" Public Speaking Competition in the fall term, international week.
THE GOAL
To implement the fundamental task of cultivating talents, share China stories, develop students' international vision, and to promote intercultural dialogue through the use of English, the USTC will hold the USTC 2nd "Global Cup" ENGLISH PUBLIC SPEAKING CONTEST.
THEME: "Youth: Work Hard for Dreams"
COMPETITION OBJECT
All students of USTC, including international students, bachelors, masters, and PhDs.
PARTICIPATION
Each school can delegate two participants (one bachelor and one postgraduate). In case the ISO would receive more applicants, the International College may organize its own Public Speaking Competitions in order to choose the best two speakers for representing International College in University competitions.
The registration deadline is October 26, 2022
The title and content of the speech will have to be connected with the contest's theme. Contestants may interpret the theme in any way they wish, but may not use the theme as the title of their speech.
Contestants will have to deliver and record a sample speech within a minute along with the speech draft and submit to the Registration Link or the QR Code that provided. Contestants may be as creative as they can in interpretation of the theme because the judge committee will be looking for memorable speeches.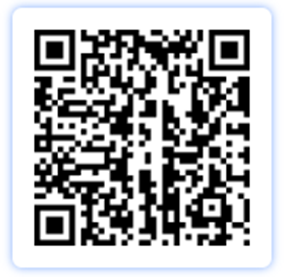 --- First Round (Departmental Competitions)
Each School can propose two candidates, Key Research Institutions can introduce one postgraduate candidate. Participants will have to send a recorded speech by October 26, 5:00 pm (Beijing Time).
The speech should be within 1 minute. This step is a pre-screening for the competition, based on a short-recorded speech and the content draft the ISO and FSA-Department of Academic will decide whether to let a participant proceed with the competition or dismiss.
--- Second Round
The judging committee will have to choose 10 participants recommended by different schools to go to the final
--- Final
The delivering speech includes a self-introduction, main content speech and question & answer all in one session.
Timeline
1. Schools and departments should propose their candidates before October 31.
2. Semi-final will take place in the first half of November.
3. The Final competition will be held on mid of November between 10 finalists.
Winners
--- First Place: The first-place winner will have one round international exchange tour opportunity + Prizes and Certificates
--- Second Place: Prizes and Certificates
--- Third Place: Prizes and Certificates
--- Outstanding Place: Prizes and Certificates
Organizers and Coordinators
1. Office of International Cooperation
2. Office of Students Affairs
3. School of Undergraduate
4. School of Postgraduate
5. International College
6. School Union Committee
7. Foreign Language Center
8. International Volunteers Club
| | |
| --- | --- |
| Registration Deadline: October 26, 5:00PM (Beijing Time) | |
| NOTE: Welcome to ask questions from ISO and FSA-Dept of Academic | |