The 2021 USTC International Students' Sharing Meetings on Academic Experience was successfully held in Conference Room 307 of the International Building on November 17th. Three international alumni of USTC, Dr. Ibukun Akinyemi, Dr. Ataullah Kiani, Dr. Bem Shadrach Terhemba, and one of the winners of this year's "Academic Excellence Award", Ms. Amara Ilyas were invited to share how to make full use of the precious learning resources of USTC to help their academic development and career planning.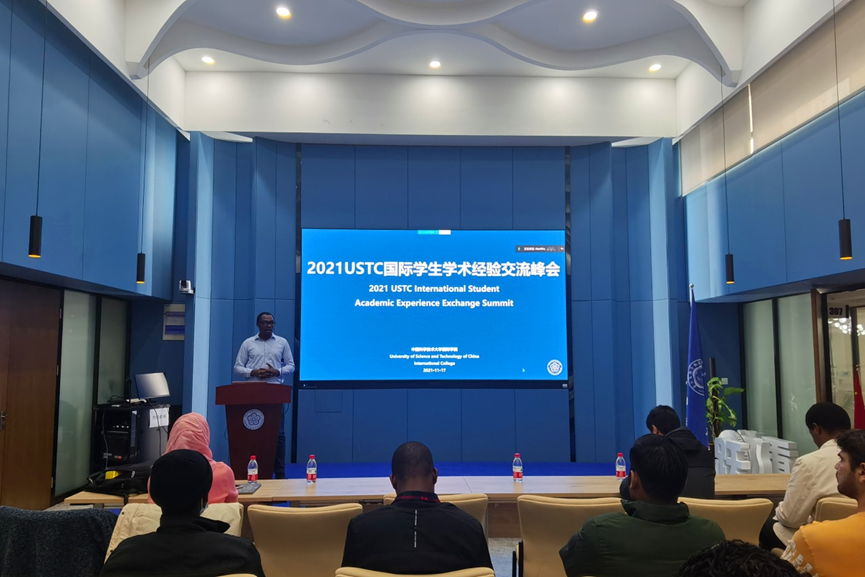 Dr. Ibukun Akinyemi studied at the School of Life Sciences from 2014 to 2018 for Ph.D. program and later worked as a post-doctoral researcher at the University of Florida. He talked about how he came to USTC and how to graduate successfully. He emphasized the driving and guiding role of clear goals for study and the path of life, and encouraged international students to determine clear short-term and long-term goals, adjust their state in time in the process of working towards the goals, welcome various challenges, and find the path which suits the best.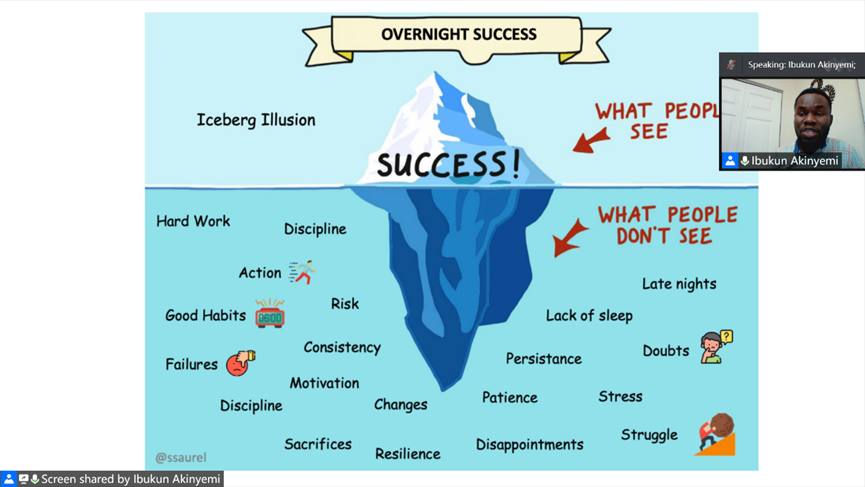 Dr. Ataullah Kiani studied at the School of Management from 2017 to 2021 for Ph.D. program is currently a post-doctoral researcher at the School of Economics and Management of Tsinghua University. He put forward many concrete and constructive suggestions from different angles. He advised international students to start research work as early as possible, carefully choose courses and research topics, establish good social network relationships, actively participate in various types of activities, and learn Chinese language and culture.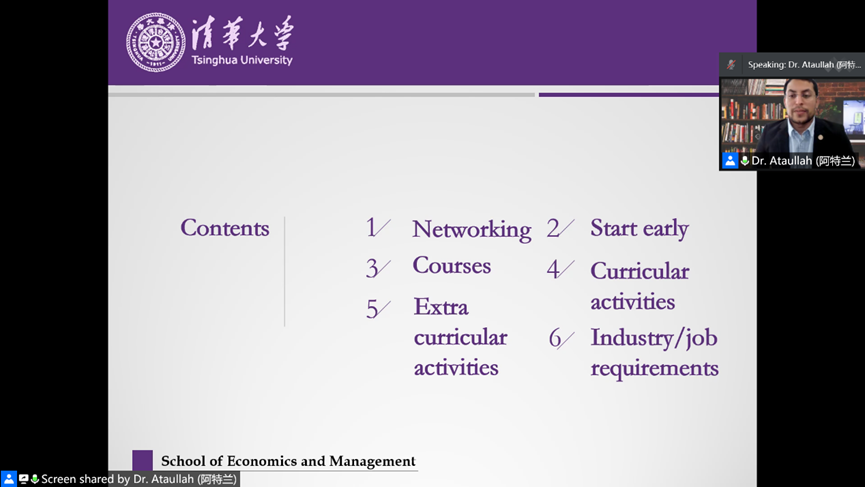 Dr. Bem Shadrach Terhemba graduated from the School of Earth and Space Sciences with a doctorate in July 2021, and stayed at USTC as a post-doctoral researcher after graduation. Through vivid and humorous words and fascinating personal stories, he talked about the scientific research challenges, language barriers, and social dilemmas that most international students would encounter, and shared how to deal with these challenges using personal cases. He said that setbacks and difficulties are very common in scientific research, and persistence is the most important quality.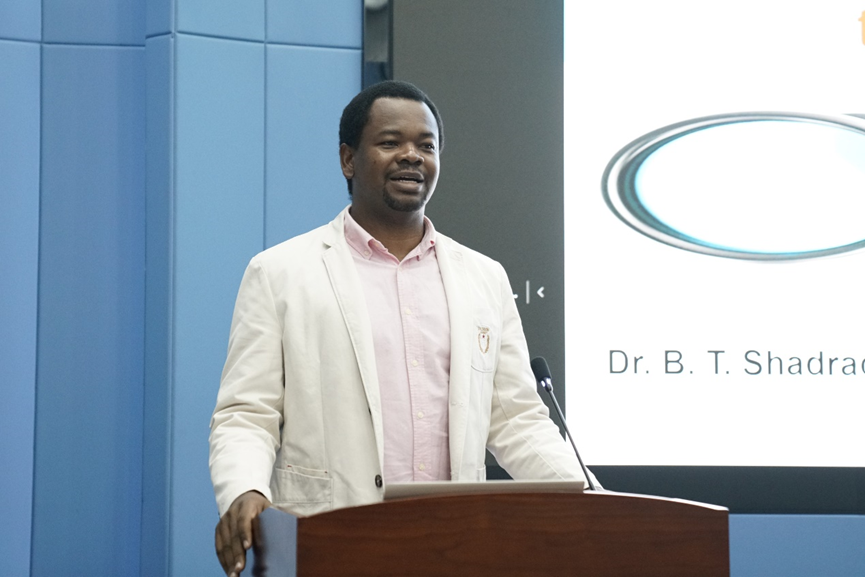 As a representative of outstanding international students who won this year's "Academic Excellence Award", Amara Ilyas, a 2018 batch international student from the School of Physics, started her speech from the various challenges she encountered but overcome later with the help from her supervisor and classmates, and ended with multiple advices such as opening to accept suggestions and continuously expanding the horizons, etc. The practical suggestions showed a vivid case of studying in USTC for all the international students.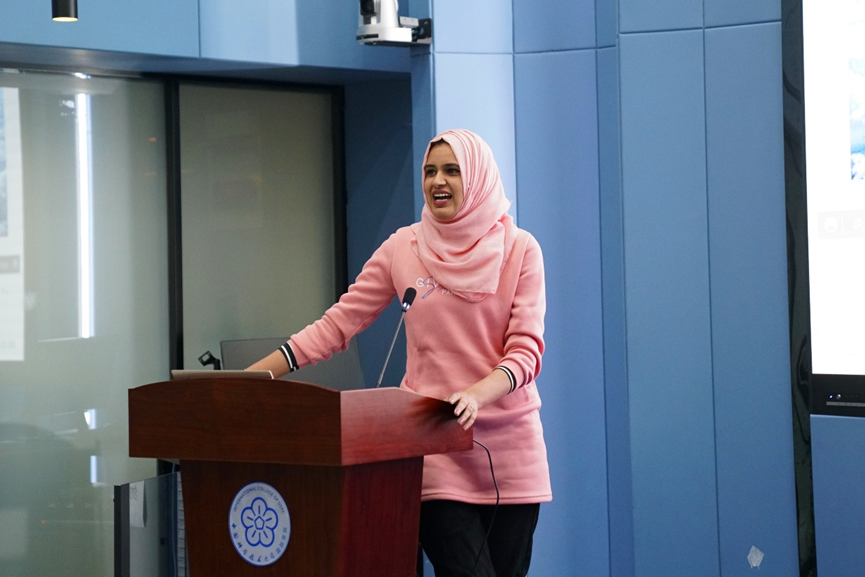 After that, on-site and online international students communicated with the 4 speakers about their own situation. Many international students said that they have benefited a lot from this event and have a clearer understanding of their studies and plans after graduation and hope that they will have more opportunities to participate in similar activities in the future.