"You said that graduation was far away, but in the blink of an eye, we are saying goodbye."
The graduation season has come as scheduled, and the class of 2021 is about to leave the campus. To celebrate the honorable moment of 2021 international graduates and put a perfect end to their campus life, the International College held a series of graduation events on June 25.
Graduation Photos
The best way to say goodbye is to take a graduation photo.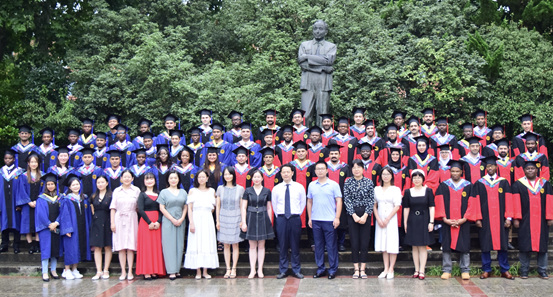 On the afternoon of June 25, international graduates in academic gown took graduation photos at Guo Moruo Square with friends and teachers. The photos captured their smiling faces, their youth, the precious moment, and the eternal happiness.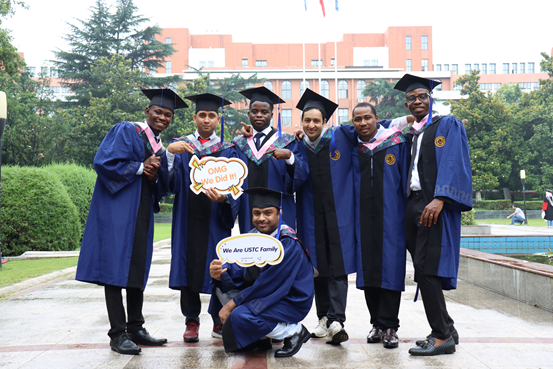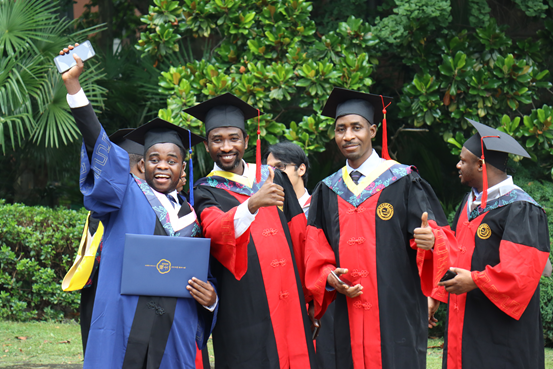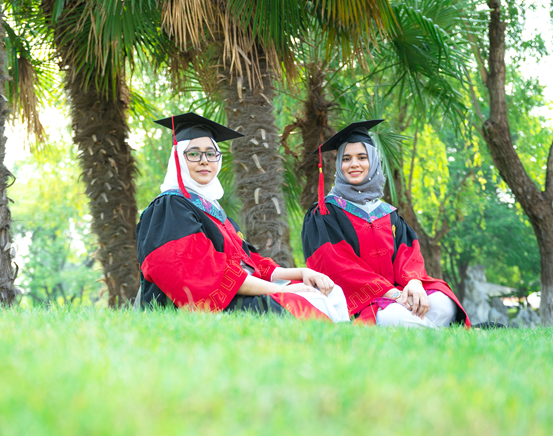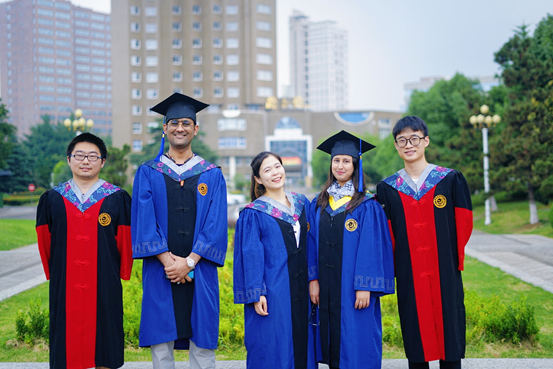 Graduation Party "Forever USTCer"——A memorable night
The graduation party for 2021 international students started on the evening of June 25. Professor Qu Kun, director of the Office of International Cooperation, delivered a heart-touching and inspiring speech. He expressed his warmest congratulations to the international graduates, hoping that they can take advantage of the professional knowledge and skills acquired from USTC to connect China with the whole globe, and to make contributions to the society and peaceful development of the world with endless passion and fearless courage.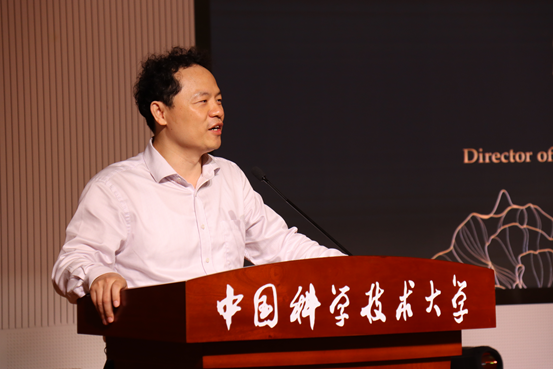 Three international graduate representatives Ataullah, George and Yu Lin Huang gave their commencement speeches from their perspectives, sharing their experience and thoughts, and expressing their great expectations for the future.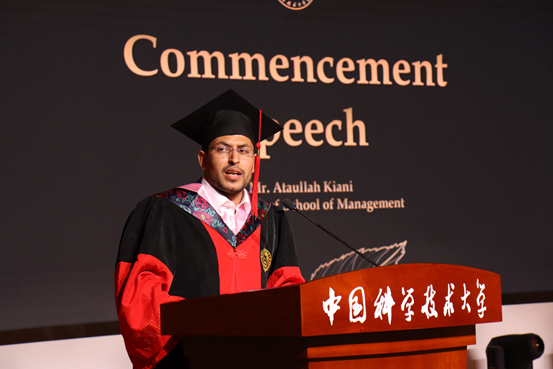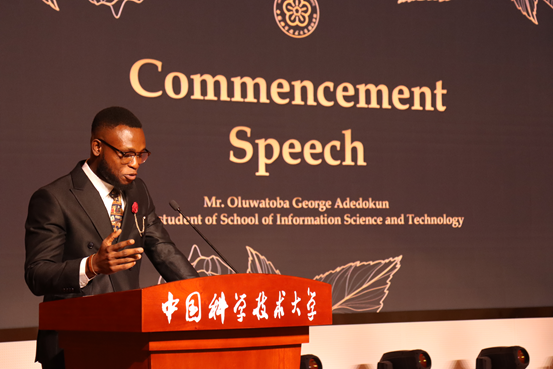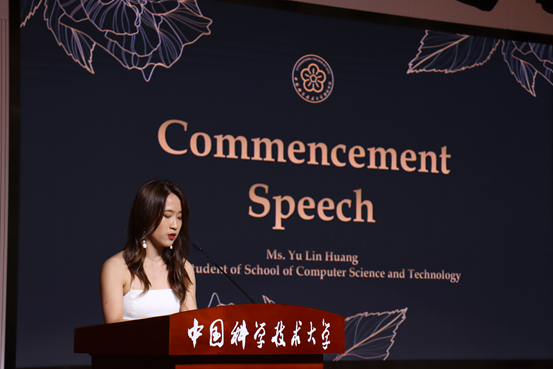 The brilliant party performances started with the international student band's song Youth. Singers from fifteen countries sang this excellent song in multiple languages. May the beautiful song and youth be with our graduates forever.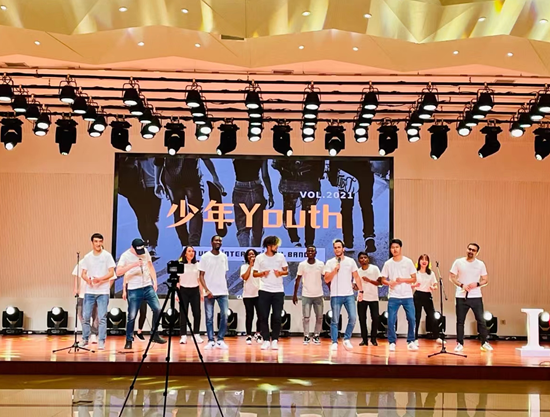 The songs Mojito and Say I Love You by Chinese students Joseph and Doris won rounds of applause.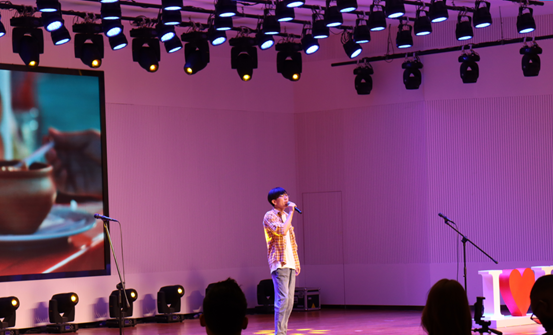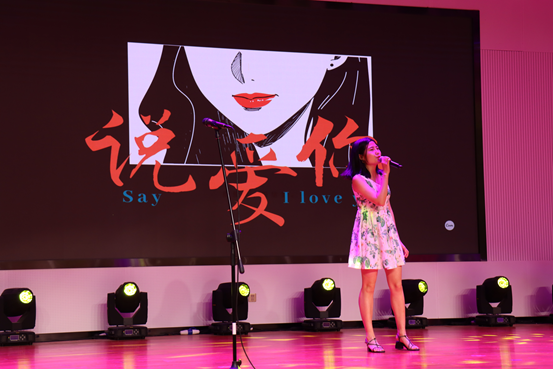 Nepalese student Samgam and Ghanaian student John performed two beautiful English songs——I'd love you to want me and Leaving on a jet plane. The evening was crowned by their dazzling performance. Then, Sherifath, a student from Benin, also joined the stage and presented a Chinese song Friend. Echoing the theme of the graduation party, she was singing for the precious friendship that graduates gained at USTC. After graduation, our graduates will be scattered around the globe, but we believe their deep friendship shall never be influenced by long distance.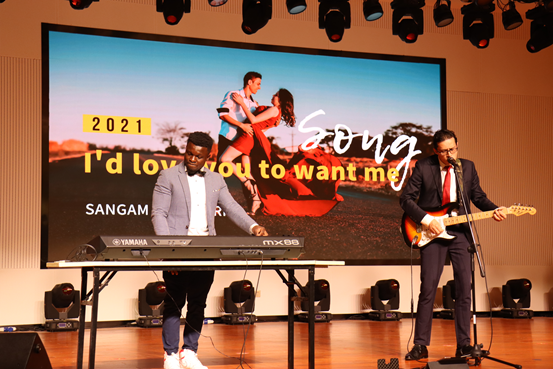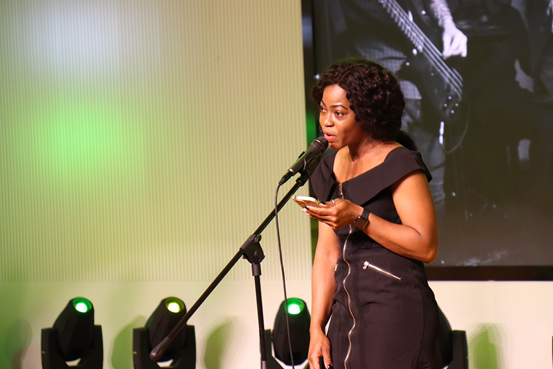 The party ended with the song of Goodbye by Surinamese student Fay. Goodbye to our graduates. May your dreams come true. Wish you all the joy and happiness.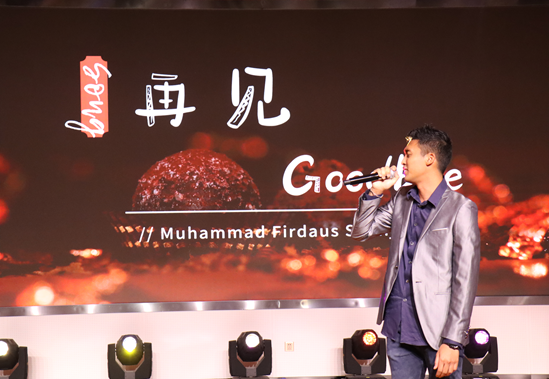 The 2021 graduation events for international graduates organized by International College concluded successfully. Wish all the 2021 international graduates have a bright future.